Resume
Experience
2020 - Current
LabCorp Drug Development
Software Architect, Informatics
Lead a team of five remote developers and support engineers located remotely both globally and domestically.
Full-stack application development technical lead for an a big data application which extracts, transforms, builds, packages, and delivers $3.1billion of revenue of product to external sponsors.
Maintain legacy libraries and upgrade them to a modern platform while retaining binary compatibility for previous builds.
2018 - 2020
Covance
Solutions Architect, Informatics
Drives product innovation by interpreting business requirements and defining the technical tools and approach. Works in a highly collaborative environment and manages technical aspects of application development to ensure timely and effective implementation. The focus of this job is on external facing laboratory applications with an emphasis on patient laboratory data provided to the sites.
2018
Covance
Senior Global Application Developer
Works closely with team members to understand business requirements analyze code and deliver quality technical solutions. These solutions will be aligned with business and IT strategies. Perform application analysis, design, and develop, unit test, deployment support and maintenance throughout the development life cycle. Accurately estimate effort for requested enhancements. Provide clear communication and needed documentation for all system modifications.
2014 - 2017
Covance
Global Application Developer I, II, and III
Identify and deliver software to improve business process and automate integrated internal software solutions. Initiate transition between old technologies and applications to new, while mitigating gaps and bugs. Operate as lead developer on projects and launched new applications which achieved significant business results.
2013 - 2014
Best Buy Corporate
Geek Squad Academy Systems Developer
Worked as a systems developer creating a portal and registration system for nonprofit organizations to request the Geek Squad Academy to take place their city. During the project we created an entirely new web system to replace an older system. This new system allowed for students and employees to register for camps that the Geek Squad Academy was hosting. On the project we implemented the Symfony PHP framework for rapid deployment and flexibility; as well as Bootstrap components to make the system mobile responsive. Worked on a team of two, which consisted of one other developer and our manager.
2012 - 2012
Best Buy Corporate
Employee Tools Software Developer (Internship)
Maintained the existing Employee Toolkit. Added functionality, fixed bugs, tested and released software to the entire North American region of Best Buy Stores. Created Initiative internal websites for the corporate offices and retail employees that gave employees the tools to view future products, and the schedule for the holiday season. Implemented a rapid release cycle while working on a team of developers and designers to create a quality product that released just a few weeks from its inception.
Education
2017
WGU Indiana
Master of Business Administration (M.B.A.)
Information Technology Management
Course Work Includes:
Data-Drivent Decision Making
IT Project Management
Managing Human Capital
IT Strategic Solutions
Global Economics for Managers
Accounting for Decision Makers
Financial Management
2014
University of Wisconsin-Stevens Point
Bachelor of Science (B.S.)
Computer Information Systems
Course Work Includes:
Object-Orientated Design Patterns
Database Design and Implementation
Java, C#, XAML, Rich Web Applications, jQuery/JavaScript, HTML
Android and Mobile Development
Advanced .NET
2010
University of Wisconsin Colleges
Associate of Arts and Sciences (A.A.S.)
Computer Science
Course Work Includes:
Computer Science
Object-Orientated Programming in Java
General Studies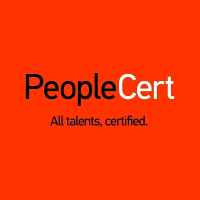 ITIL Foundation Certificate in IT Service Management
Certificate ID: GR750150849MS
Web Skills
JavaScript/TypeScript
82%
Misc Skills
Problem Solving/Troubleshooting
96%